Leave a Comment
Nordicon is celebrating its 20th anniversary
It's amazing how time flies when you're having fun! Hard to understand that it has been 20 years since we at Nordicon opened our doors to the Nordic market and the world. More specifically, it was on Monday 11 February 2002, that five brave people in Gothenburg started what today is Nordicon. In April of the same year, Nordicon opened offices in both Finland and Norway. In Denmark, operations were started in May 2004.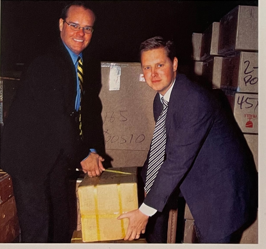 The journey began in a warehouse
Nordicon's journey began in a warehouse near the Port of Gothenburg with an office and terminal in one. This gave a strength right from the start by being close to the cargo and being able to give our customers first-hand information, whether the cargo was being imported or shipped out into the world. After a tough first year, both volume and profitability increased in the years that followed. The years 2003 and 2004 were turbulent times in the market but with a lot of hard work and a bit of luck, Nordicon came to be the leading neutral consolidator in the Nordics.
Since then, Nordicon has steadily grown over the following 19 years and kept our position as the market leader in the region, with four well-established offices in the Nordics, and two own terminals in Gothenburg, together we are now over 100 employees. In addition to the core business of neutral ocean consolidation, we are the market leader in rail consolidation to/from China with our own block trains. A development that we are extremely proud of!
What made this success possible?
If not for the insatiable drive and courage of the founders to risk everything, the staff throughout the ages have always been the core of our business. Our amazing team has literally put up with thick and thin. They deserve all the recognition because it is their performance that shaped Nordicon's success.
Not to forget, the foundation of consolidation, is the tremendous support we have received from our loyal customers all these years. We would be nothing without you, thank you so much!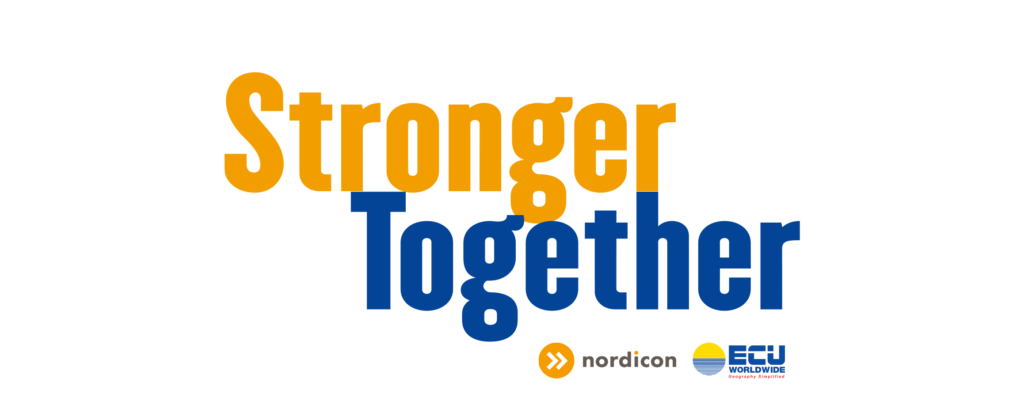 2022 – a year of celebration!
Today in 2022, Nordicon is part of ECU Worldwide, one of the world's strongest consolidators. A strategic decision that has given us new opportunities to continue developing our business. The partnership with ECU Worldwide offers excellent opportunities and improvements for our customers in the future.
We have chosen to celebrate Nordicon's 20-year anniversary throughout 2022 in several different ways. Promotions, competitions, and some forgotten treasures from the photo archive over the years will be published in each country.
But most important will have to be our #Nordicon20 parties! First off is Nordicon Sweden which will sponsor Shippis in Gothenburg on 1 September. An evening that is guaranteed to go down in history!
We are grateful and very happy to be celebrating 20 years of consolidation and fun together!